PRINT AD
Role:
Creative Director, Photographer, Designer
Task:
Someone at Zooppa emailed me on a Friday, while I was heading out of town for the weekend. She had stumbled across my portfolio and heavily encouraged me to submit something to their Bud Light contest. I was camping for the weekend and had no access to internet. When I got home that Sunday, I read the rules and learned more about the contest, including that the deadline was 7pm Monday.
Solution:
I brainstormed the concept Sunday evening and after work Monday I went to get supplies and set up a photoshoot. This ad was the result of a 30 minute photoshoot, followed by minimal Photoshop editing. I submitted the ad with 15 minutes to spare and a month later I found out I had earned 2nd place in the contest. Bud Light now owns the image and concept.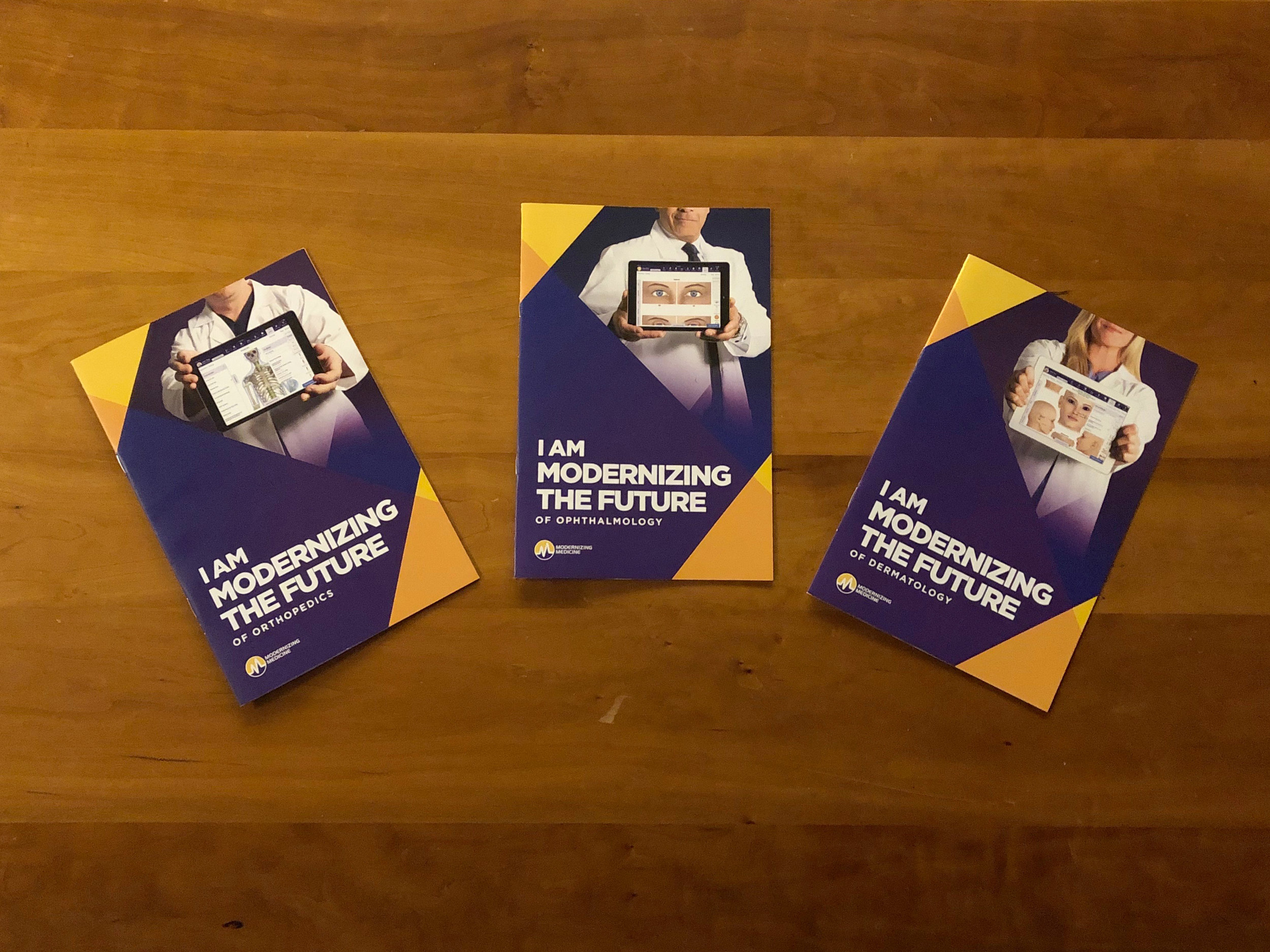 DIRECT MAIL BROCHURE - 1 OF 3
Role:
Art Director, Designer, Client/Vendor Contact
Task:
Create a Direct Mail Campaign for 3 different segments that also reflected their "I am Modernizing…" ad campaign. Design a series of mailings for 50 top prospects in each segment.
Solution:
I proposed 5 different themes across varying budgets. The client chose "The Future" concept which would consist of:
Touch Point 1 - A plain mailing tube full of branded Fortune Cookies and custom messages
Touch Point 2 - An informational direct mail brochure
Touch Point 3 - A salesperson would do an in-person visit and bring a ModMed branded PhoneSoap
After seeing a mockup of Touch Point 2 (the direct mail brochure) the entire marketing team and president of the company decided it was too good not to send to more people. So after the campaign was completed created, the client changed the scope of the project to be a mass direct mail campaign. In the end 5,000-15,000 brochures were sent to prospects in each segment. The client saw an increase of demo views across all 3 segments. One segment even doubled! Because of these results they will now use this design to create even more specific versions for various prospects and trade shows.
DIRECT MAIL BROCHURE - 2 OF 3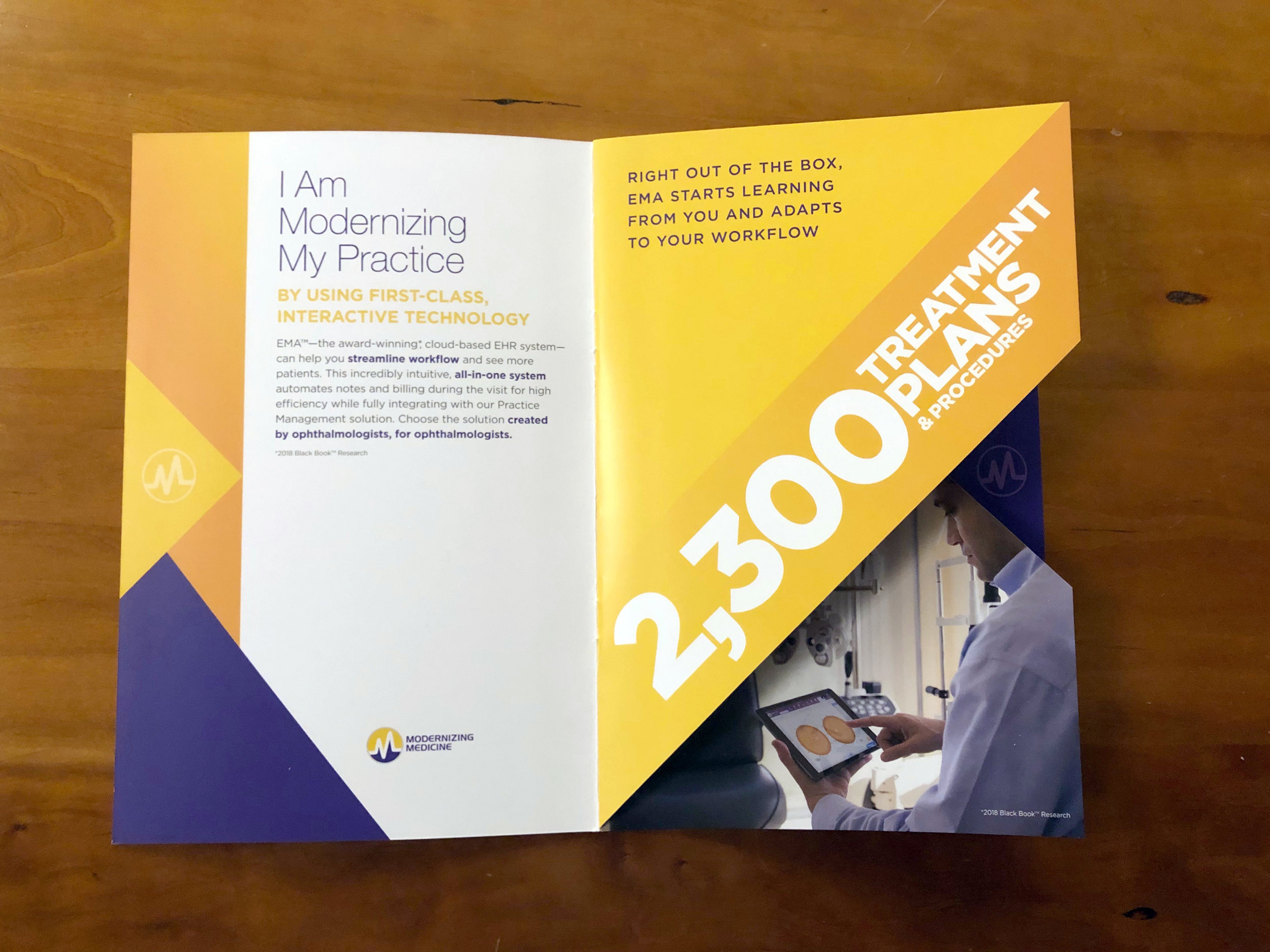 DIRECT MAIL BROCHURE - 3 OF 3
PIZZA DAY SOCIAL POST
Role:
Art Director, Designer, Copywriter
Task:
Create an animation to celebrate National Pizza Day
Solution:
Used "by the slice" type animations to transition from one element to another. Created custom lettering for "pizza" to emphasize the fun that comes with all pizza parties.